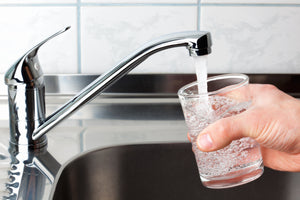 About Us
Moose River Environmental Lab, LLC is a local, family-owned and operated water quality and radon air testing facility.  We are dedicated to providing great customer service to those who require fast and accurate test results. We have water and radon test kits available in our shop, and we also provide full-service, on site, water quality sampling should you need a neutral third party for testing! The water sample analysis is done at our lab in St. Johnsbury, with ready access to certified referral labs for more extensive needs. Our main goal is to provide you with fast, accurate results to help ensure that your drinking water is clean and that the air that you breathe in your home is safe!
Learn More
Easy Online Ordering
At Moose River Environmental Lab, LLC we make water testing easy. Test kits can be purchased directly online and conveniently shipped to you. We have many water quality packages available to choose from and are happy to answer your questions and assist you in selecting tests important for assessing your drinking water.  We strive to provide the best customer service and ensure you receive customized solutions for your particular water problem.  Our thorough water analysis is guaranteed to be fast and accurate.
View Products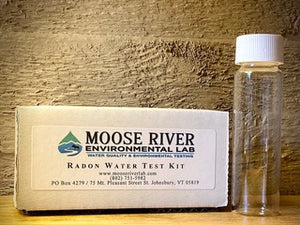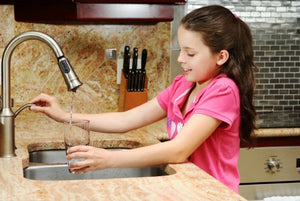 Need Help Deciding Which Test You Need?
For more information on air and water quality testing feel free to contact us via phone or email for additional assistance or visit our Frequently Asked Questions or Blog pages. We'll be happy to help you any way we can and thank you for considering Moose River Environmental Lab, LLC's products and services.
View More Information
Blog
The most basic test to see if your drinking water is safe is to test for total coliform bacteria and E. coli. Coliform bacteria are a natural indicator bacterium, meaning...
Whether you're getting ready to take a shower or washing dishes any time you experience low water pressure, it can incite stress and concern. This makes some everyday tasks more...
The infamous rotten egg or sulfur smell comes from a gas called hydrogen sulfide. Hydrogen sulfide occurs naturally in water supplies because it's produced when organic material like plants decay....
Contact Us
Phone: 1-802-751-5982
Business Hours
Mon - Fri, 9:00am - 2:30pm
Saturday, 9:30am - 11:am
Sunday, Closed